Pool Tables For Sale in Tucson / Arizona
Browse current listings of pool tables for sale and contact us to move or install your pool table correctly.
More Information – Contact us to price a professional move for this table
Click Place Ad to Sell A Pool Table
Browse pool tables for sale in Tucson, Vail, Green Valley, Sahuarita, Three Points, Valencia West, Drexel Heights, Marana, Oro Valley, Catalina Foothills and more. Call us for pricing to move these pool tables professionally with our exclusive entire year written service guarantee protecting you from any potential problems with our professional installation.
Contact us to price a move for any of these used billiard tables for sale or sell a pool table for free.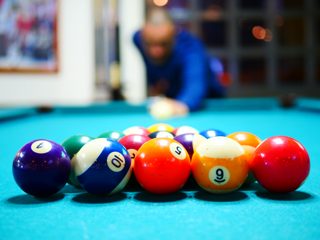 If you're looking to have your pool table installations professionally taken care of by a team of experienced pool table movers. Look no further! We have been working in the billiard service industry for decades and we are the only company in the area that is backed by a national organization.
Contact the Pool Table Movers SOLO® in Tucson to get your free quote!
Pool Tables For Sale in Tucson, Arizona is a courtesy on us. Here you can post and sell a pool table. Search and find the perfect billiard table that you can only find with us.

Pool Table Movers SOLO® in Tucson is backed by the only national organization in our industry. We guarantee our workmanship and materials we use whether it's a complete pool table move, installation only, a pool table recovering service, a tear down only or a pool table repair, we provide a written service guarantee that starts when we complete the job and lasts for a period of 365 consecutive days from then on.
Are you looking to have the felt on your pool table replaced? or perhaps you bought a used pool table and are considering taking care of any pool table repairs at the time of installation?
During extensive leveling our technician's pool table movers precisely set, shim, wedge, and level the slates using sensitive leveling equipment to make sure your pool table setup service is done to the highest quality for optimum performance.
We are a pool table installers company with years of experience in billiard services in Tucson, Arizona and across the USA. All of our services are backed by ABIA guarantee, for leveling and quality on all applicable billiard tables for an entire year after service.
We provide pool table refelting labor services and repairs.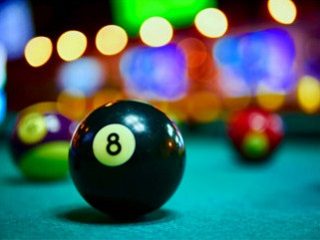 In our many years of experience, there have been quite a few pool table moves in which we have found out the room where the pool table was going to be set up in did not have adequate space to actually play the game.
When buying a pool table, make sure to take into consideration the following question. Will it fit in the room?  We need to know the approximate measurements of your game room to help you pick the perfect pool table for you.