Description
Durable A58 Brass Bridge Head – Slip On
Instantly transform any pool cue into a bridge stick with this removable slip-on A58 Brass Bridge Head. This heavy duty bridge head has wide-slots for better cue control, rubber footings for better stability, and it slips onto the tip end of any pool cue – instantly turning it into a bridge. Having one of these simple 3.75″ x 2.375″ tools in the pocket of your pool cue case (or back pants pocket) assures if you ever needed a little assistance, it's a short reach away..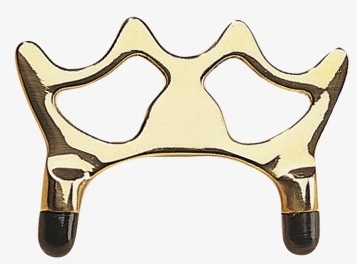 Fits All Cue Stick Sizes

Detachable slip-on bridge head

Slips onto the end of any cue – instantly turning it into a bridge stick

3.75″ x 2.375″ – slips into your pants pocket or pool cue case pocket easily

Brass construction

Other styles available
Contact us for details and visit our informational pool table moving pages.  
–
30-day money back guarantee: Product must be in original condition when returned within 30 days.  Must not have any self-inflicted damage or marks in any way and must be returned in original packaging.